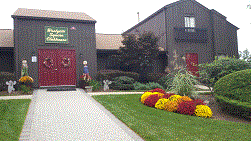 Meetings

The Board meets once a month in the Clubhouse by zoom/conference calls by RSVP invite only due to COVID-19.


You are invited to attend these meetings. We suggest that you contact the management office at 908-757-7015 to confirm your attendance since meeting dates and times occasionally change due to scheduling conflicts.
Minutes of the meeting prior to year 2015 are available upon request.


Newsletter

Westgate square News and Views is prepared by Board of Directors and published on the website and distributed via email :